Language is the cornerstone of civilization, so for those interested in expanding their horizons, social networks and business opportunities, investing time in learning a new language will certainly pay big dividends. Strengthening your language skills will also expose and connect you to new cultures by giving you a much deeper level of understanding and sense of belonging.
Whether you are interested in improving proficiency of a language studied in the past, or attempting to learn an entirely new language, JSU has a customized program that will meet all your needs. We provide a unique educational experience. Our talented instructors are native language specialists covering most Asian dialects that include but are not limited to Chinese, Japanese, Malay, Indonesian, Thai and Vietnamese. In addition, JSU offers comprehensive English language courses for beginners or advanced students with business acumen.
Our courses are customized so students can study at their on pace, whether they are just beginning or seeking a more advanced level of proficiency in both conversational and writing styles. JSU offers a wide range of courses that are tailored to meet students demanding schedules; either in a class room, one on one setting or utilizing our on-line training options. Whether you are a business leader, trailing spouse or child we have a program specifically designed for you.
For example, over my many years of experience I've found that Japanese students can quickly learn Chinese due to the similarities in dialect, pronunciation, vocabulary, four character phases and customs.
JSU is a public Venue for the Chinese Proficiency Test (Chugokugo Kentei Shiken) (the first and only in Southeast Asia) and can also assist students in preparing for the TOEFL Exam. In addition, JSU participates in the JAL Mileage Program.
We look forward to welcoming you as you immerse yourself in a new language and culture in your journey through life. Start today.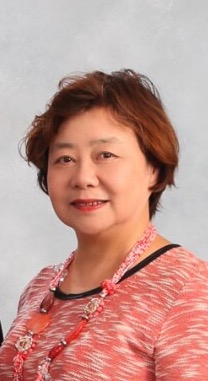 世界汉语教学学会会员




葛珠慧